1. Download the App
Search on the app stores for "CrewLAB" or click these buttons:
2. Join your Team
When you first open the app, it will ask you for your Team Code. This should be provided to you by your coach or administrator. You will see your team name and logo come up to indicate that you are in the right place.
3. Record Workouts
Do this with the yellow plus button ➕
We recommend that you add pictures to make them more engaging. Commenting on workouts is a great way to encourage your teammates.
4. Find the Workout
Workouts can be found on the Clipboard tab 📋.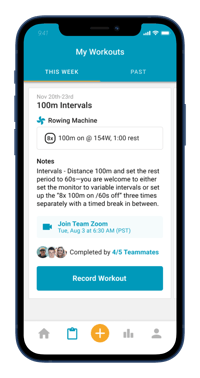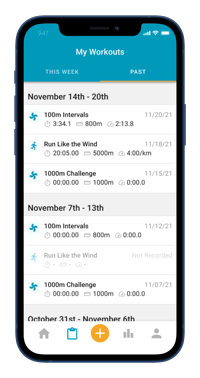 5. What else can you do?
Make announcements to your team
View leaderboards for every workout
Keep track of overall training volume and PRs
Mention athletes in workouts and comments
And more!
🚨 Get Help
If you have any suggestions or need any help, please contact us!